PURSUING EXCELLENCE
At SSENSE, we set the bar high, as reflected by the level of talent comprising our bold, forward-thinking and passionate team. Our people are our greatest asset and we continuously strive to foster a collaborative environment where everyone feels comfortable, motivated and inspired to go above and beyond.
"Amazingly talented are the words that come to mind when I think of my colleagues at SSENSE. It's rare to come across a company filled with such passionate, smart and fun people. We are a bunch of creatives, engineers and business people working together to constantly push the boundaries of fashion and technology."
BUILDING AS A COLLECTIVE
Our team is as passionate and ambitious as it is diverse, blending the perfect mix of left brain and right brain thinking that enables us to challenge preconceived notions of fashion, culture, and technology. We are a united community, working together with purpose and integrity in the relentless pursuit of our vision.
Embracing Diverse Perspectives
We are proud to have a team that is representative of our diverse society and strive to continuously include different perspectives and lived experiences in our decision-making. At SSENSE, we all play an active role in cultivating an open-minded work environment where everyone has the opportunity to thrive.
Gender breakdown: Female 51%, Male 46%, Gender not disclosed 3%, 30+ Languages spoken, 35+ Nationalities
PACING THE VANGUARD
Challenging convention is at the core of everything we do. We balance our intuition with a data-driven mindset to deliver an unparalleled experience to our community and drive the industry forward. Always at the forefront of innovation, our unique combination of cultural curiosity and technical acuity allows us to explore unconventional solutions and push the boundaries of the culture-commerce spectrum.
"SSENSE is a young, ambitious, vibrant and fast growing company. It's composed of amazing human beings who have great values. We are passionate about technology, using top of the line products, languages and services. Our work has a direct impact on the business. I am proud to work for an internationally renowned company born in Montreal."
Empowering Our People
SSENSE strives to help each individual broaden their expertise and reach their full potential. We help each other develop through knowledge sharing and continuous learning, which we refer to as SSENSE University. With frequent employee-led events, we are constantly inspired to learn and evolve.
"At SSENSE there are always new opportunities and challenges where you can have an impact. Over the years, I have grown my knowledge and my career, having moved between the Operations and Tech teams. I had the opportunity to work on numerous interesting projects and truly leave my mark."
LIFE AT SSENSE
Work-Play Balance
We offer a variety of ways to help our teams stay healthy and take care of themselves. Onsite amenities include a fully-equipped gym, changing rooms, showers and bike storage, with yoga and bootcamp classes offered throughout the week. We also offer sustainable transportation rewards for employees who cycle to and from work.
The Jungle
Our cozy central lounge area, referred to internally as "The Jungle'', features greenery, terrazzo tables, and comfortable custom seating. This area is a favorite among employees looking for a retreat throughout the day.
Gym
Friendly tournaments and sports leagues keep us inspired and energised. Breaktime can be playtime in our gaming zone complete with requisite ping pong and foosball tables, or downtime in one of our cozy lounges. Our SSENSE Social Club organizes fun and meaningful activities for all to enjoy. From hosting conferences & workshops to Halloween costume contests and Sushi Thursdays.
Each year SSENSE employees consume over 10,400 bagels and 165,000 fruits.
Kitchen
Our kitchen is always stocked with coffee, tea, snacks and fresh fruit. Start off the week with warm bagels on Mondays and end it catching up with colleagues at our popular Happy Hour.
Dog Friendly Office
Dogs can help foster a friendly and happy workplace with their lovable personalities and positive influence on morale. Our dog-friendly policy means there are always a few #SSENSEInterns 🐾 roaming around the office.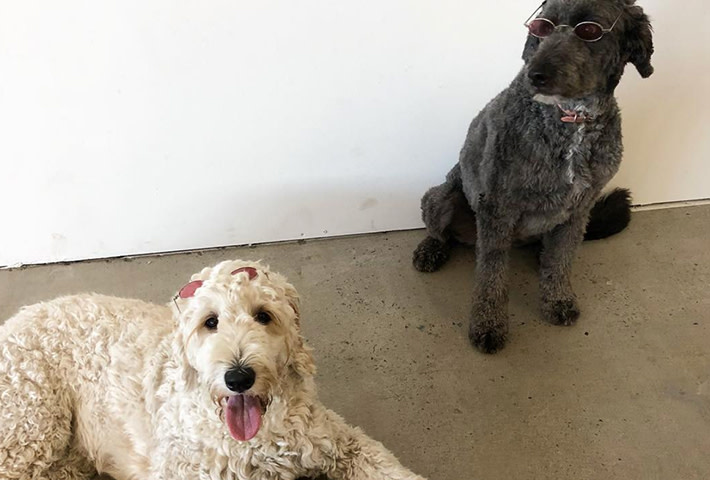 Chopper & Emma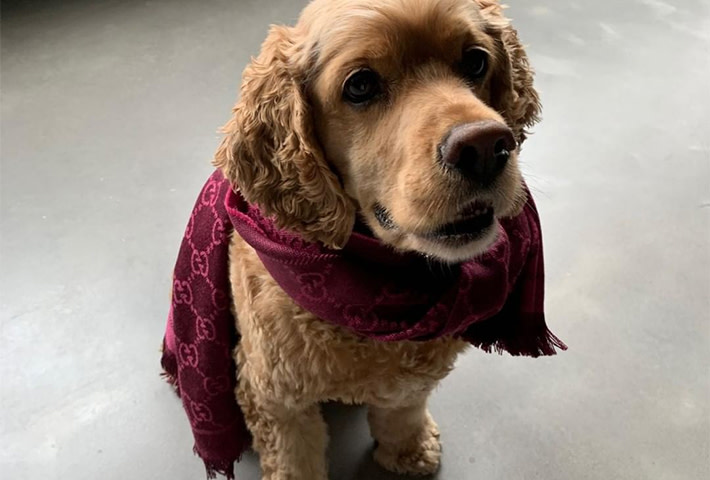 Bobo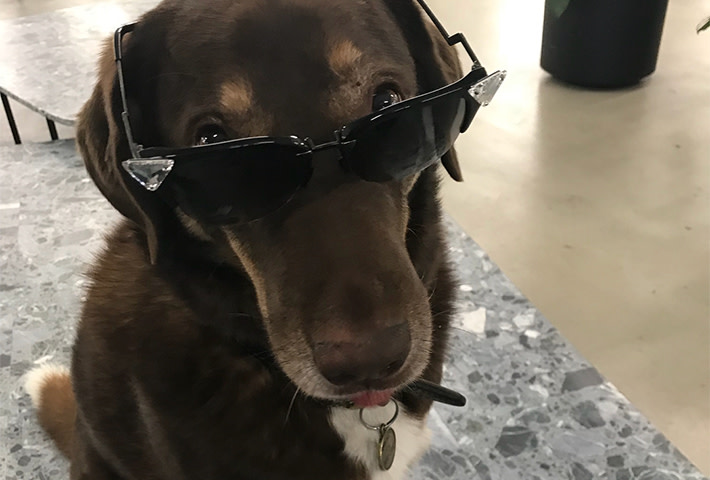 Bruno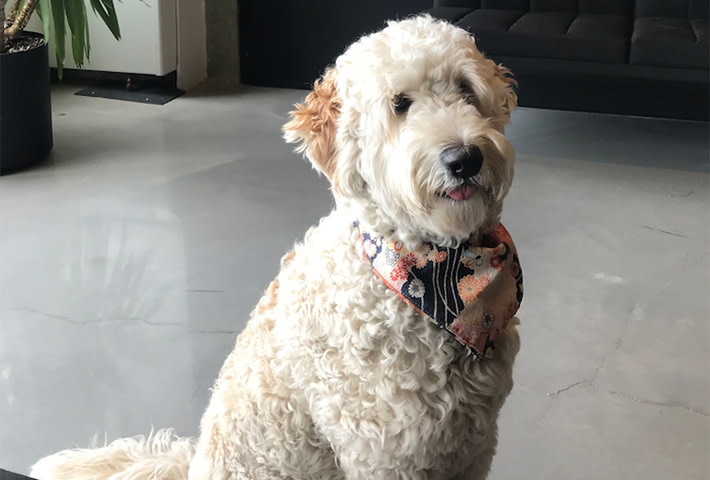 Chopper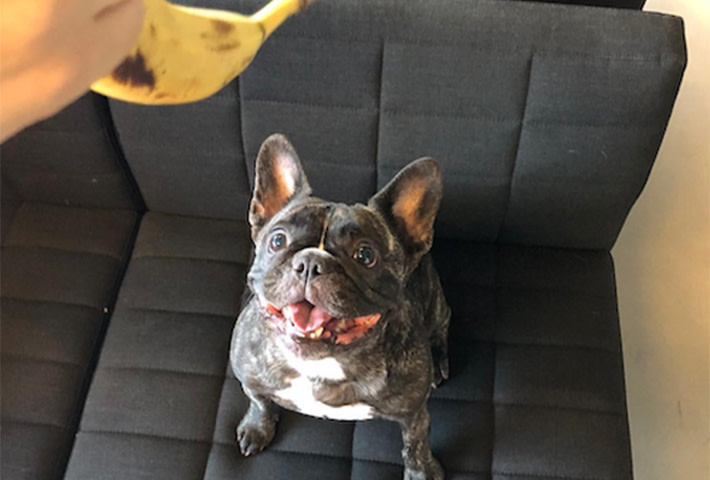 Eve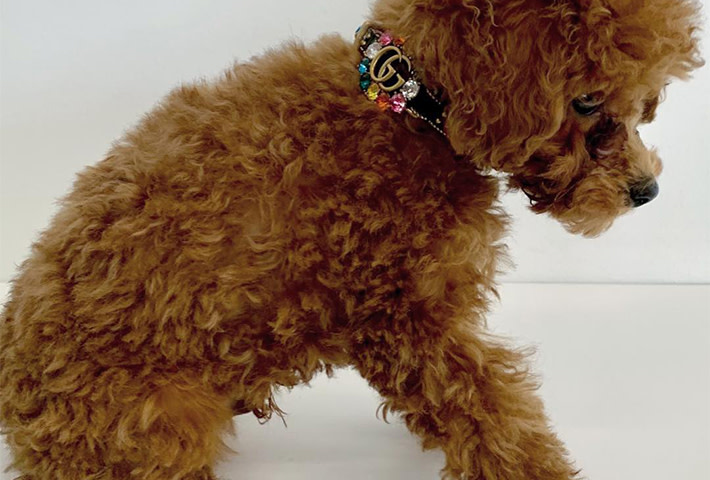 Gianni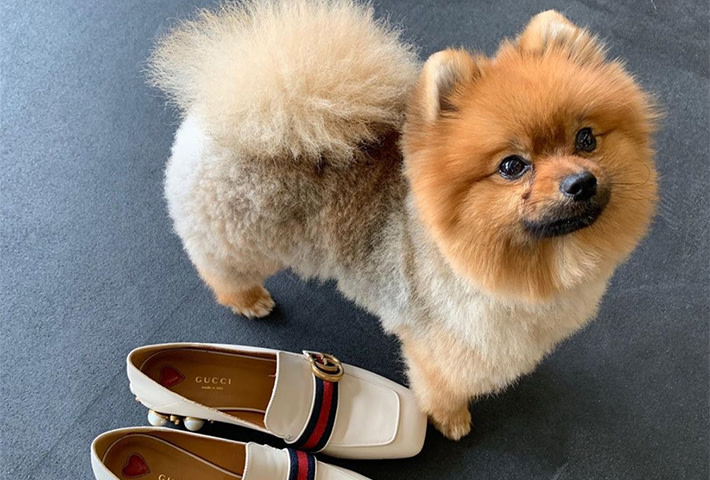 Gucci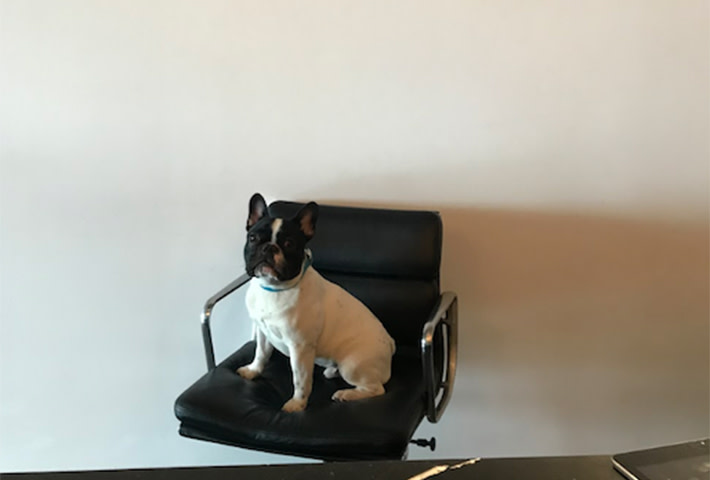 Harvy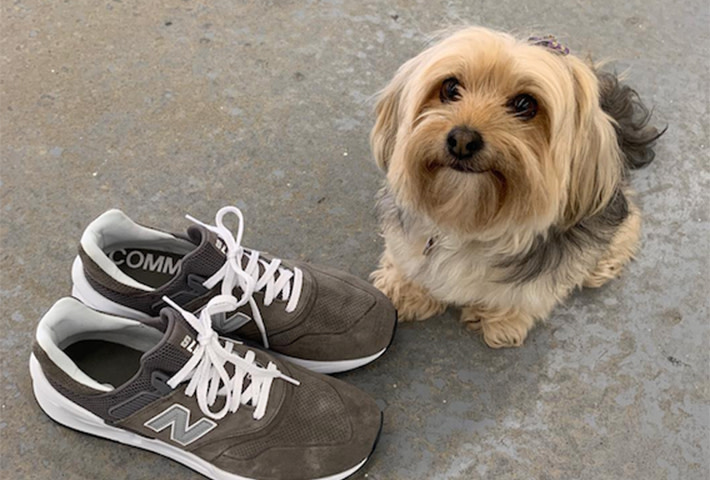 Lucy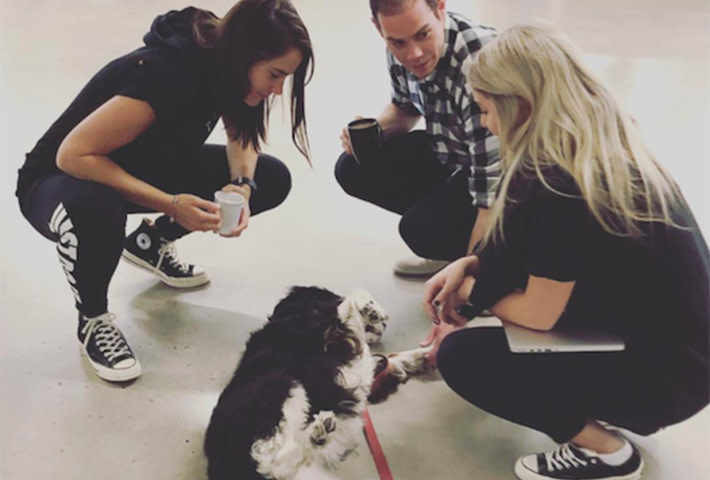 Molly & Friends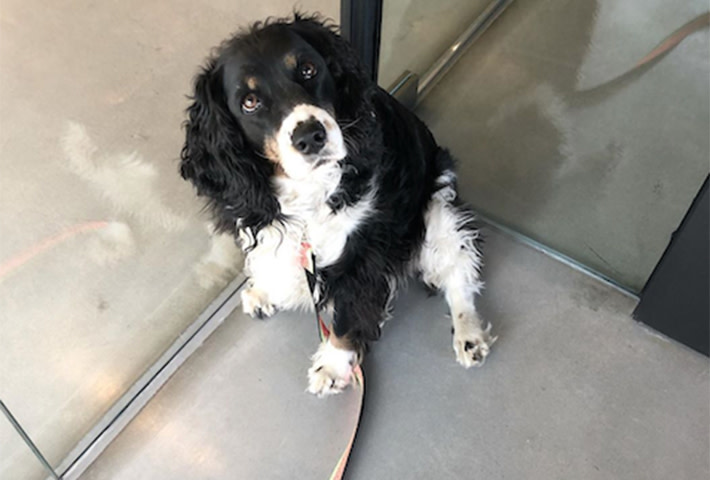 Molly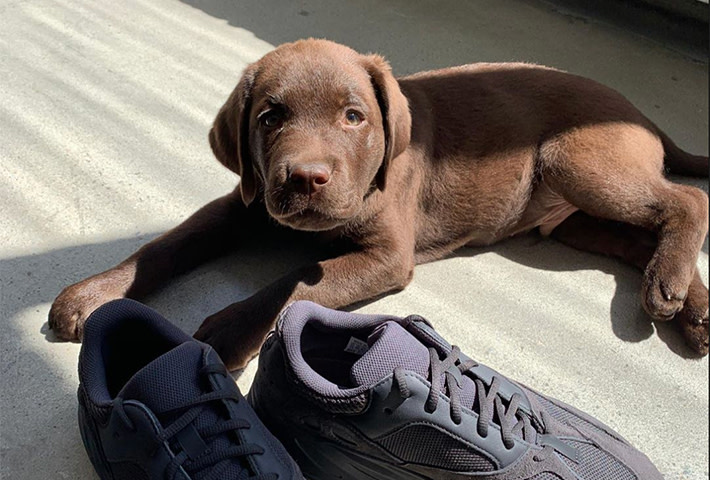 Obelix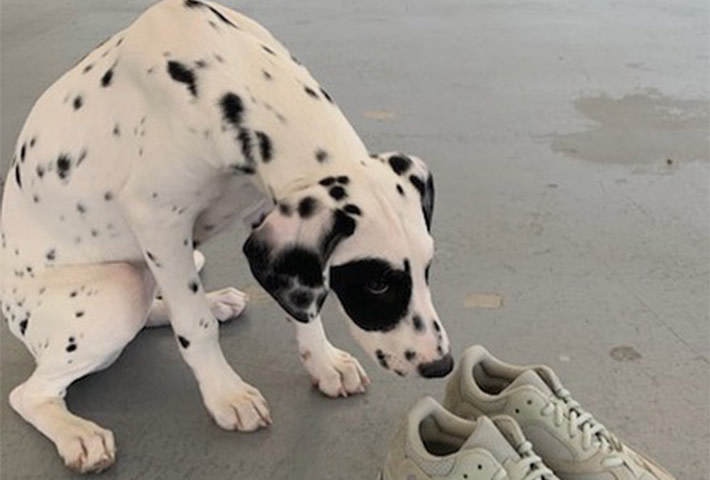 Oreo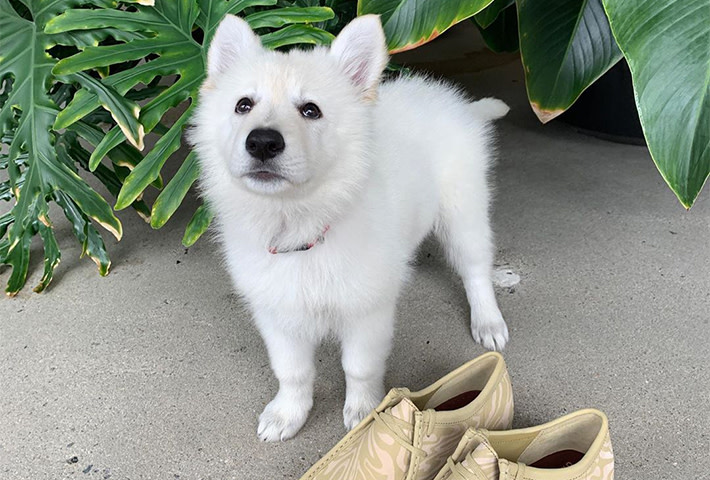 Pixel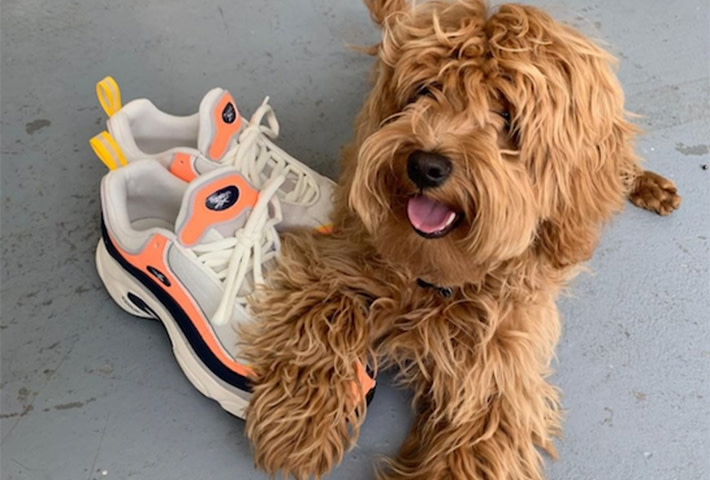 Pluto
DISTRIBUTION CENTER
At the heart of our operations, the Distribution Center (DC) team plays a pivotal role in providing outstanding service to our customers. The health and safety of our employees is top of mind. Our strong performance culture is backed by a variety of policies, procedures, training and more to ensure a secure environment for all. Our team enjoys a break room stocked with coffee, tea, fresh fruit and snacks, complete with bean bag chairs for relaxation and foosball tables for friendly competition. Our Distribution Center offers free on-site parking and access to public transportation. On-site amenities such as personal lockers, showers, and bike racks are available.
ABOUT MONTREAL
Known for its cultural diversity, vibrant culinary scene, affordable living and old world charm, Montreal is a hub of creativity that we are proud to call home. Thanks to a multicultural population, French history, and neighbourhoods such as Little Italy, Chinatown, and Little Maghreb, cuisine from around the globe can be found across the city. From our famous bagels to Quebec's signature poutine or classic smoked meat sandwich, to outdoor markets and bustling restaurant scene, Montreal is a veritable foodie heaven.
Montreal has the highest number of restaurants per capita in Canada and comes in second place in North America after New York City.
As North America's number one host city for international events, there are exciting activities happening throughout the city, year-round. Montreal is home to the famous Cirque du Soleil and world renowned festivals such as the Montreal International Jazz Festival, Just For Laughs Festival, International Fireworks Festival, Osheaga Music Festival, Montreal Grand Prix, Igloofest, and many, many more.
Montreal hosted Expo 67, considered to be the most successful world fair of the 20th Century.
Montrealers are renowned hockey lovers, but with scenic Mount Royal, public parks, urban bike paths, and nearby ski hills, there's something for everyone when it comes to sports and enjoying the great outdoors.
The Montreal Canadiens (aka the Habs) have won 24 Stanley Cups.
Must-See Landmarks
Habitat 67
Notre-Dame Basilica of Montreal
Mount Royal
Montreal Museum of Fine Arts
Saint Joseph's Oratory
SSENSE MONTRÉAL is a five-storey building first erected in 1866 and directly adjacent to the city's iconic Notre-Dame basilica. The historic façade houses an in-situ concrete structure—a building-within-a-building—where the concrete architecture is transparently expressed and explicitly exposed. SSENSE MONTRÉAL commemorates the first building designed by David Chipperfield Architects in Canada.